Meet Our Leadership Team
For over a century, Miller has grown with extraordinary people from a variety of backgrounds that have brought new ideas, diverse perspectives, and objectivity to our business. Although from varied backgrounds, our leaders share a common purpose, mission, and vision. They are passionate about building and dedicated to delivering exceptional results to our clients. Ensuring the company's — and our people's — continued growth and prosperity.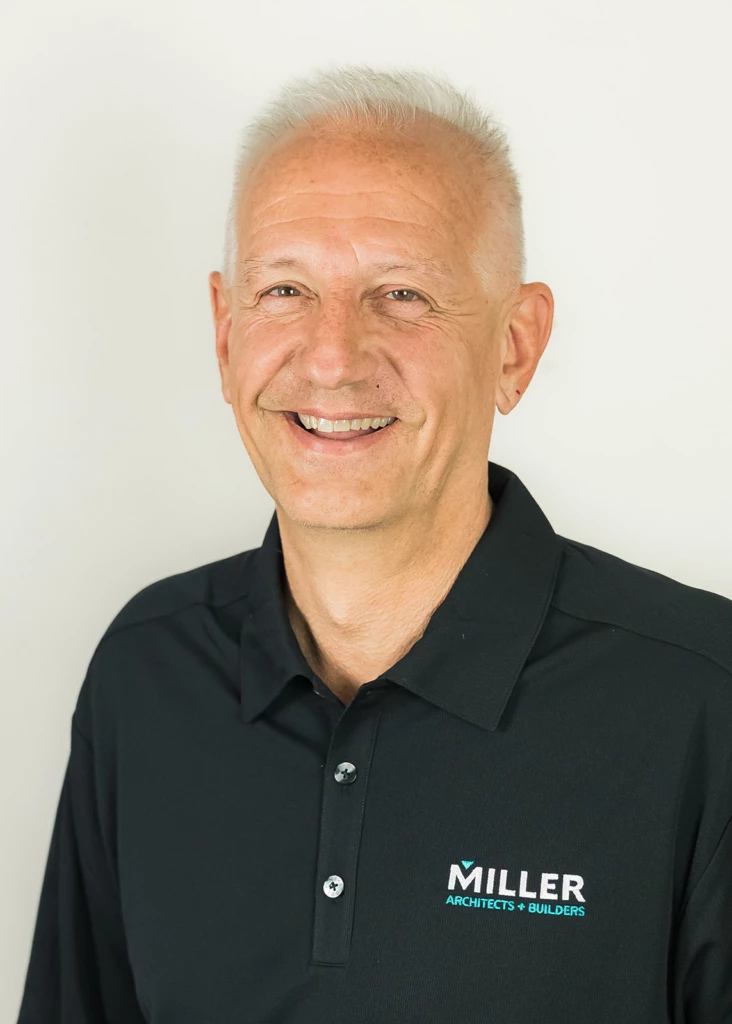 Joe Seifert
President
Joe leads our professional Miller team with his 40 years of varied construction industry experience. He offers valuable knowledge about everything from architectural design, mechanical engineering design and drafting to construction project management and company management. With enthusiasm, creativity and hard work, Joe instills a system to provide you with an efficient and pleasant construction experience.
Dave TeBrake
Executive Vice President
Dave is passionate about turning client dreams for facilities into reality. He has helped develop successful building projects for 30 years. He serves the worship, funeral home, and senior health care divisions, and oversees daily sales and marketing efforts. Dave considers his profession of building facilities "a lifestyle" dedicated to client and community service.
Brad Torok AIA
Director of Architecture
Brad draws on his 33 years of experience and creativity in the architectural profession to bring clients dreams alive. He combines your needs, programmatic requirements, and an expressive design to complete your facility vision.
Chris Hogan, AIA, Lead AP, CID
Architect
Chris has 20 years of experience in a variety of building types, including municipal, commercial, senior healthcare, worship, funeral home, dental, healthcare, and more. He is experienced in all stages of a project, from early design through project closeout. Chris is also a LEED-certified professional as well as a certified Interior Designer.
Jesse Brenny
Development Consultant/Project Manager
Jesse is a results-oriented, hands-on Project Manager with 23 years of construction experience in various facets of the industry. Jesse is versed in bidding, project estimating, and contract negotiations. Jesse's additional role as a Development Consultant shows his track record for completing projects through developing partnerships and building positive rapport with our clients.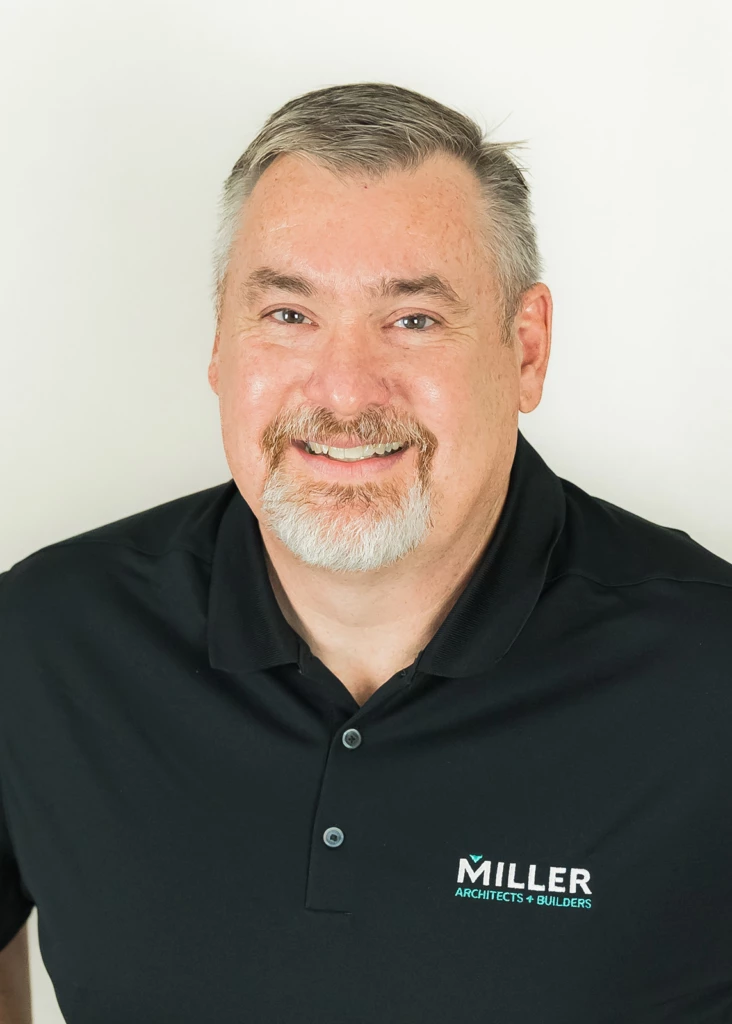 Craig Kallhoff
CFO
Craig has a strong educational and professional background leading and administering financial policies, accounting practices, maintenance of fiscal records and preparation of financial reports within the construction and insurance industries.
Mission Statement
Miller provides quality architectural design and construction management services, meeting clients' needs through active listening, proven experience, and remarkable results. More than projects alone, we strive to build lasting relationships.
Vision Statement
To be a leader in design and construction management services. To create opportunities for our employees and leave legacies for our clients.